Is Recruiting Software Costing You Great Candidates?
Is Recruiting Software Costing You Great Candidates?
Creative Ways To Find Talent
Is Recruiting Software Costing You Great Candidates?
John Holobinko, Managing Director, Business Reimagined, LLC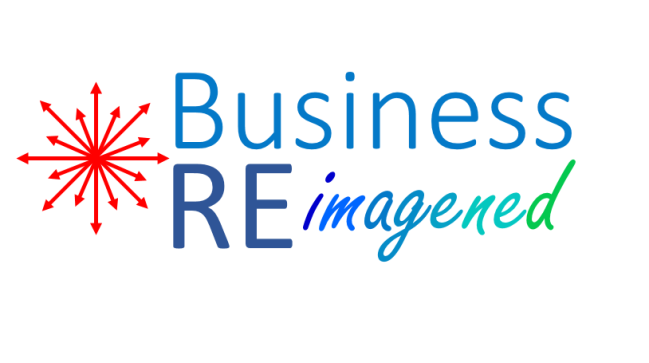 The process of identifying good job candidates has become like a game of chess. Job seekers flood sites with resumes broadcast to everywhere. In response, employers hire firms that utilize software to sift through the myriad of resumes and force candidates to fill out lengthy forms in an attempt to weed out the unqualified and only present qualified candidates to the employer. The process continues to ratchet up as candidates figure out how to outwit the software. It is never ending.
In order to identify qualified applicants, screening software typically employs algorithms that employ keyword and phrase searches relative to employer job descriptions and requirements. Crawlers capture levels of education and degrees, job histories plus keywords and even phrases. They deliver "qualified" candidates to employers based on their results.
Do these software screening systems work? The recruiting companies and HR departments that use these algorithms will point to all of the searches that have been successfully completed with candidates that their algorithms have delivered. But how many perfectly good candidates do they unnecessarily reject? (I have been a Pres/CEO and VP/GM in multiple companies owning multiple P&Ls, but amusingly had a recruiting algorithm point out that I had no profit and loss experience, even though everyone at the executive level knows what "owns P&L" means).
What if the recruitment software is rejecting candidates that are better than the ones that the firms' software delivers? I am not aware of any study from these firms to support that they are in fact delivering the best candidates for the position and not rejecting qualified candidates – the firms just boast that they deliver candidates that best match their algorithms. To add insult to injury, most firms never communicate any response to candidates who apply for a position, unnecessarily leaving a bad impression of your business on the candidate. So quite possibly they are rejecting highly qualified candidates and alienating them as well.
In the post covid world, finding qualified candidates is more critical than ever as the "job openings to candidates" ratio tightens. It is now time to up your game and find creative ways to attract and identify qualified candidates. You may be able to create much more efficient ways to find the best candidates versus relying on algorithms. Let me share a personal example:
Years ago at a hi-tech firm, I was recruiting product managers into my business unit. The typical PM job requirements would call for an engineering degree, plus 3-5 years experience in an engineering role or previous PM experience. It hasn't changed much over the years. A modern day algorithm would search applicant resumes based on this profile plus some keywords you provide them. But my experience said that the most important qualifications that a product manager must have are an attention to detail combined with aptitude in business and technology, plus the ability to communicate effectively in writing. Because after all, if product managers don't naturally seek out details about customer requirements, or, don't pay attention to all the detailed directions required to answer a customer RFP, they aren't going to be good product managers and the business will suffer.
So here is what I did to quickly screen candidates: In the job application directions I specified some simple requirements that potential applicants would not likely see from other employers. For the PM position, the applicant was required to compose a cover letter, and the cover letter had to have a paragraph in which they stated why they believed they were or could be an excellent product manager. Importantly, the directions clearly stated that if the applicant did not include a cover letter meeting the requirements, the application would not be considered.
The results? 90% of the applicants couldn't follow basic instructions and include the cover letter! It didn't matter if they had an engineering degree from MIT or had multiple years of product management experience, if they couldn't follow basic directions, they were not going to be good product managers. With this simple step, I identified their inadequacies before wasting my time even screening their education, work experience, etc. This simple measure also immediately eliminated all the broadcast CVs that some candidates use to play a numbers game, without the need for any screening on our part.
Of the 10% that made the initial cut, I did not require an engineering degree. Rather, I concentrated on their experience and on their accomplishments (I could already determine their writing skills based on the cover letter!). I didn't depend on finding particular keywords in their resumes – in my experience there are simply too many ways to identify the same skills and algorithms still miss a majority of them (for example "P&L" versus profit and loss). As a result of the process I ended up with an excellent group of product managers, versus a bunch of former engineers with who were looking for a new job out of desperation that the algorithms would have delivered.
I also had the company send a thank you email to every candidate who applied, whether they had followed the directions or not. This is very important. Because who knows if the applicant might apply for another position in my company for which they might be better suited in the future? No need to burn a bridge through indifference. Again, I want my business to stand out positively compared to the competition.
For this recruiting approach to work, and it will, you must first identify the characteristics of your successful employees in the position for which you are recruiting. If you are hiring the position for the first time, write down the attributes you believe you want. Next, be creative and write an application process that will screen for the key behaviors/attributes in the very act of a candidate's applying for the position. The more creative you are with your application process, the easier it will be to screen out undesirable candidates without spending any time on them, while capturing virtually every qualified candidate. Make your requirements creative but brief. With a creative approach the chances are you will be much better at recruiting qualified candidates than depending solely on algorithms!